The Pete Z one man show combines explosive humour with breath-taking balance on some of the worlds most unstable objects. It blends the magic of clowning with juggling,
rope walking
and
unicycling
. Specially designed shows for family audiences, schools and outdoor festivals a speciality.
The slackrope rig is self contained and fits most venues (a technical specification sheet can be sent on request) or retrieved by clicking here.
Double acts and other customised shows are available on request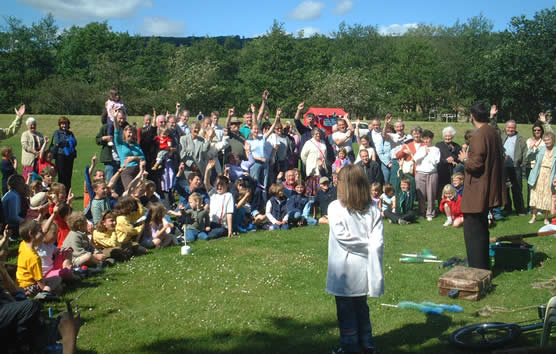 Nidderdale Jubilee Festival 2002